Shri Kutchi Mitra Mandal, Hyderabad organised the annual function of 'Samuhik Kshamapana Sammelan' on 13th September 2010 at Kutchi Bhavan. This day the 'Tapasvis' who observed fasting for 8 days and more were felicited with tilak and shriphal.

In addition 'Amrut Mahotsav' was celebrated to mark the 75th birthday of Mandal's Managing Trustee Shri Harilal Bhimshi Savla (Samaghoga). In the presence of gathering of 1700 members, Shri Kutchi Mitra Mandal alongwith other associated social organisations felicited Shri Harilalbhai for his dedicated services to the society in the last 50 years.

The function was concluded with 'Swamivatsal' hosted by Shri Laxmichand Hirji Keniya.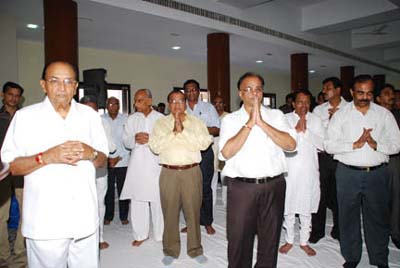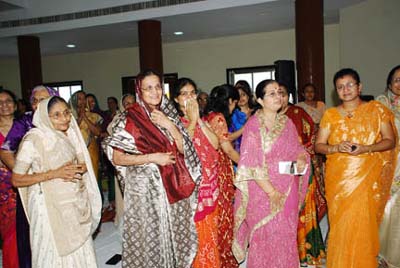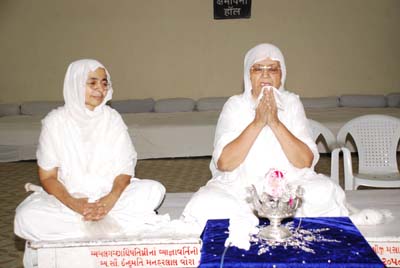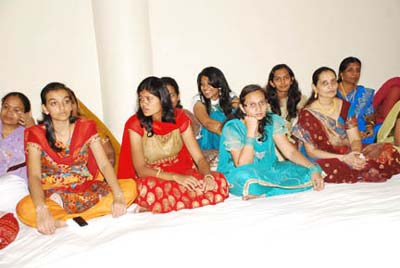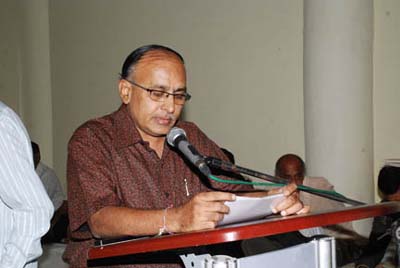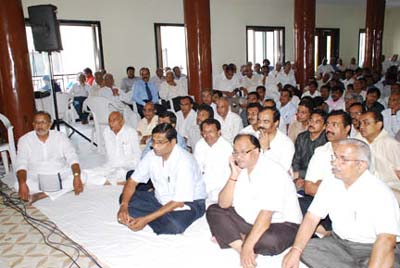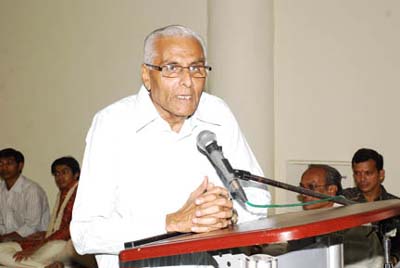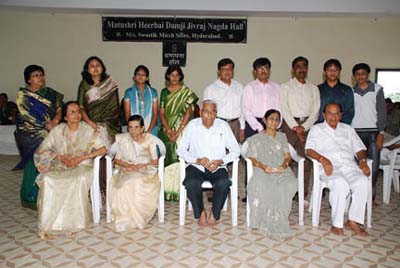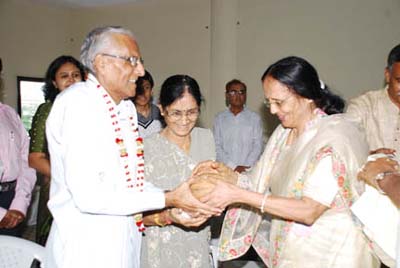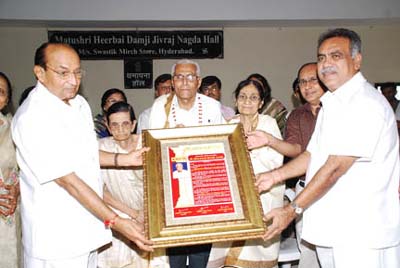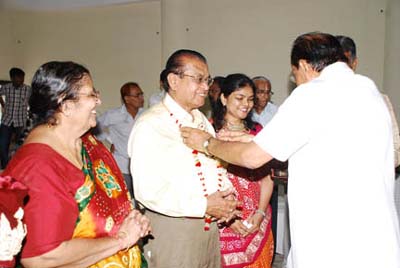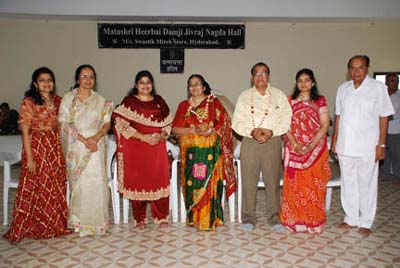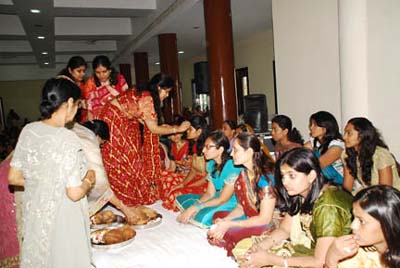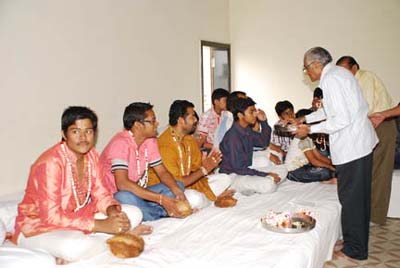 WITH REGARDS,
PANKAJ SAVLA
Manav Mitra, Hyderabad.