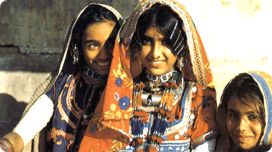 Hari means God and Jan means people. Mahatma Gandhi gave the name 'Harijan' to the Meghwal people. Meghwal people originally came from Marwar in Rajasthan. They are experts in weaving wool and cotton. They make gorgeous leather stitching and wood statue.
Meghwals live all over Kutch. They always live in groups. They keep their houses neat and clean. They decorate their houses by cow dung mud and mirrors. Harijan Men do leather work; wood statue and women do embroidery and patch work (appliqué).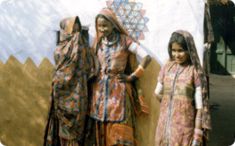 Harijans live close to the Muslims families. They often borrow embroidery patterns and techniques from Muslim neighbours.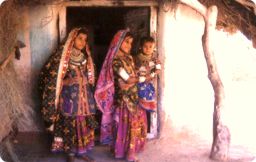 Harijans worship Ramdevpir. They include Bhils, Chamars, Bhangis, Motchis, Nai and Meghwals. They were former suspicious as untouchables.